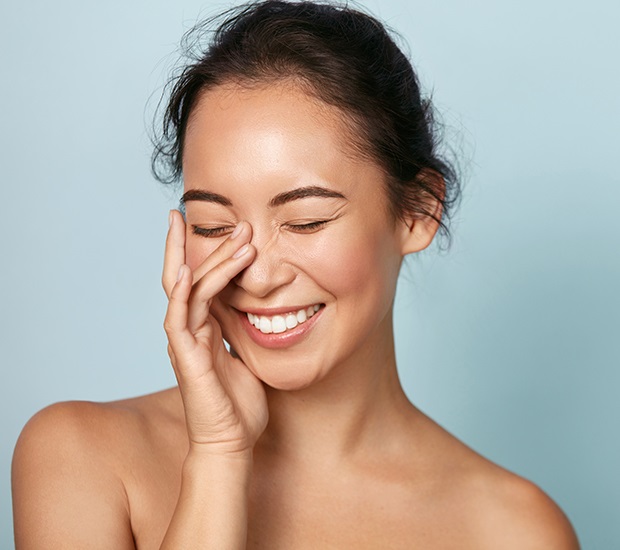 Professional Teeth Whitening
Pearl City, HI
At Diamond Head Dental Care, we provide an at-home dental whitening treatment to help your smile appear bright and beautiful. If you have never had your teeth whitened, we invite you to call (808) 214-9287 and schedule an appointment with our Pearl City dentist office. Our take-home teeth whitening kits can help your teeth become up to eight shades whiter. At our dental office, we recommend our professional at-home whitening kits to help patients conveniently and effectively enhance their smiles.
At-Home Teeth Whitening Treatment
Patients with stained or yellowing teeth can see positive results with professional at-home teeth whitening treatments. We offer take-home whitening kits that work more effectively than over-the-counter whitening treatments. The whitening solution in our take-home kits penetrates the enamel to remove stains. This at-home teeth whitening treatment allows patients to whiten their teeth from the comfort of their home while receiving professional results.
Before patients can use their at-home teeth whitening kit, we create teeth trays that hold the professional whitening solution. Since these trays are custom-fit to each patient, they are more comfortable and whiten better than store-bought whitening trays. Our at-home teeth whitening treatment prevents loose trays that leak solution. If you live in Pearl City or the surrounding area, we invite you to visit our dental office to learn more about our at-home teeth whitening treatment.
Learn More About At-Home Teeth Whitening Treatment
Although our at-home teeth whitening treatment is done at home, it utilizes a professional-grade whitening solution. This solution is safe and will transform the appearance of your teeth without the risk of sensitivity. At Diamond Head Dental Care, we can help determine if an at-home teeth whitening kit is the right option for you. To discuss this further, call us at (808) 214-9287 and schedule a consultation with our Pearl City dentist office.
If you live in the Pearl City area, call (808) 214-9287 to schedule your dental exam so that you can remain in good health or receive treatment for a current condition.
Questions Answered on This Page
People Also Ask
Definition of Cosmetic Dentistry Terminology
Bleachorexia

Bleachorexia is when people continue to abuse teeth whitening solutions without consulting professionals, causing significant damage to their enamel and gums in the process.

Carbamide Peroxide

Carbamide peroxide is a solution that contains hydrogen peroxide and can help to whiten teeth.

Cosmetic Dentistry

Cosmetic dentistry is generally used to refer to any dental work that improves the appearance (though not necessarily the function) of a person's teeth, gums and/or bite.

Deeper Teeth Stains

Deeper teeth stains are stains that require professional oral health services and can result from certain foods, beverages or improper oral hygiene.

Dentin Hypersensitivity

Dentin hypersensitivity is when the enamel wears down on the tooth enough that the dentin faces exposure and will cause great levels of pain when a person applies pressure to the tooth or drinks hot/cold beverages.

Dentist

A dentist, also known as a dental surgeon, is a doctor who specializes in the diagnosis, prevention, and treatment of diseases and conditions of the oral cavity.

Hydrogen Peroxide

Hydrogen peroxide is a chemical compound in teeth whitening solutions that patients use to whiten the shade of their teeth.

Relief ACP

Relief ACP stands for amorphous calcium phosphate, which helps to relieve the pain in sensitive teeth in a gel form.

Stained Dentin

Stained dentin can result from certain foods and beverages with a lack of proper brushing. Dental professionals can provide whitening treatments to brighten the teeth.

Surface Enamel

The surface enamel is the hard outer shell that protects the dentin and pulp of the teeth. The enamel is the surface that people see when one smiles.

Surface Teeth Stains

While surface teeth stains can be inevitable with age, certain foods and beverages will only promote discoloration and faded teeth.

Teeth Whitening Concentrate

Teeth whitening concentrate is the bleaching agent that whitens the shade of teeth, which is more effective from a professional and not a general store product.
Back to top of Professional Teeth Whitening
Recent Posts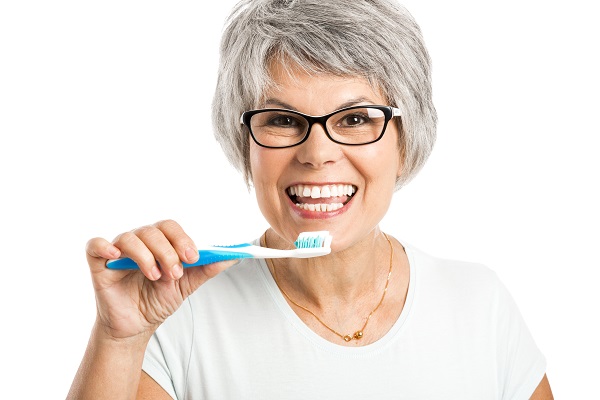 No matter how diligently you brush and floss, there are places in the mouth that are hard to thoroughly clean. It is important to find a dentist for routine cleanings and checkups. These exams can reveal if cavities have started to form or if there are oral concerns that require treatment. Seeing a dentist at…
Explore additional topics covered on our website: